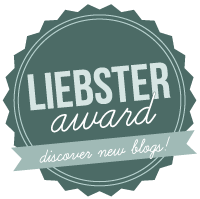 Enjoy Mediation

has been nominated by Anastasia Pryanikova of The Brain Alchemist for the Liebster Award. Anastasia writes on neuroscience not from a brainy-snobbing perspective using big words and only citing herself but rather she consistently shares insight that is directly applicable to those engaged in conflict resolution and beyond. Having met her in person, her kind and knowledgable personality shines through in her writings and I am fortunate to know her, read her blog, and follow her on twitter here.
Anastasia, thank you for nominating me with along with such a great group of fellow bloggers. The Liebster Award promotes open-mindedness, knowledge, and collaboration- I am honored to be part of it!
Here are the rules for the Liebster Award. To accept the award:
Thank your Liebster Blog Award presenter on your blog and link back to the blogger who presented this award to you.

Answer the 10 questions from the nominator.

Nominate 10 blogs and create 10 questions for your nominees.
Now, it is my turn to answer the 10 questions from the nominator.
1. What inspired you to start blogging?
I started it as a way to share some of the great things I was learning at the Werner Institute at Creighton University while in their Masters program for Negotiation and Dispute Resolution. I enjoyed the reading assignments from academic literature and wanted to share it with practitioners.
I felt like (and still feel this way) that there is a gap between academia and practitioners in conflict resolution so I'm trying to fill that gap. Also, whenever I come across something that has helped me or that I find interesting, I enjoy sharing it via my blog.
2. What do you hope to achieve with your blog?
I hope people will find it interesting and the posts will help them as much as the information has helped me. I also hope to get very rich off of my blog posts (not really, just kidding).
3. What are three attributes that best describe your blog?
Hmmm, good question. I would say diverse, applicable, and entertaining. Diverse as I try to write about different subjects within the field and from different practice areas. Applicable in the sense that I always will consider myself more as practitioner than an academic. From this mindset, I try to look at each post from this perspective and ask "Will this be helpful to practitioners?" Entertaining in the sense that I try not to be long-winded or tough to understand. I'll let the readers decide if it's working :)
4. How do you nurture your creative side?
Reading, especially research papers and articles, and twitter helps me expand my "horizon" and find new people, topics, and new ways to look at old things. Research gives credibility to statements people make while twitter constantly introduces me on a daily basis to new people and new articles to read.
5. What are you reading right now?

6. What are your preferred ways of getting the information you need?
Using Twitter/Hootsuite and the reference section of journal articles. Two very diverse ways to get information I know!
Twitter, and Hootsuite- the platform I use for Twitter, allows me to set up columns and lists so I don't get lost in the vast amount of information that is tweeted on a daily basis. The wanna-be geek in me just loves getting lost in the rabbit hole of citations and references in journal articles. There is nothing like reading a good journal article when at the end, I have highlighted a handful of additional articles in the reference section to read.
7. What do you like to do to unwind?
Yoga, meditation, drinking cortados, listening to my birds sing, reading, working, running and family!

8. What is your most ambitious goal or aspiration for 2014?
Smiling and seeing others smile. That's step one, and usually step two, whatever it may be comes much easier when step one is done.

10. Anything else you would like to share?
Try to do what you like, and like you what do in life. Also, after learning something that has helped you, share that knowledge with someone else.
The blogs I nominate for the Liebster Award:
My ten questions for my nominees:
Why do you think I nominated your blog?

What inspires you to continue blogging?

What's the hardest thing about blogging?

What is something surprising that has happened as a result of blogging?

If you could guest write for a blog, what would it be (go ahead, name up to three if you'd like)?

You two favorite quotes that inspire you (why have to choose one!)?

What guideline(s) do you try to adhere to for your blog articles?

Three books or articles related to your blog's topics that you recommend?

Three books or articles unrelated to your blog's topics that you recommend?

Anything else?
read more "I'm A Liebster Award Nominee"