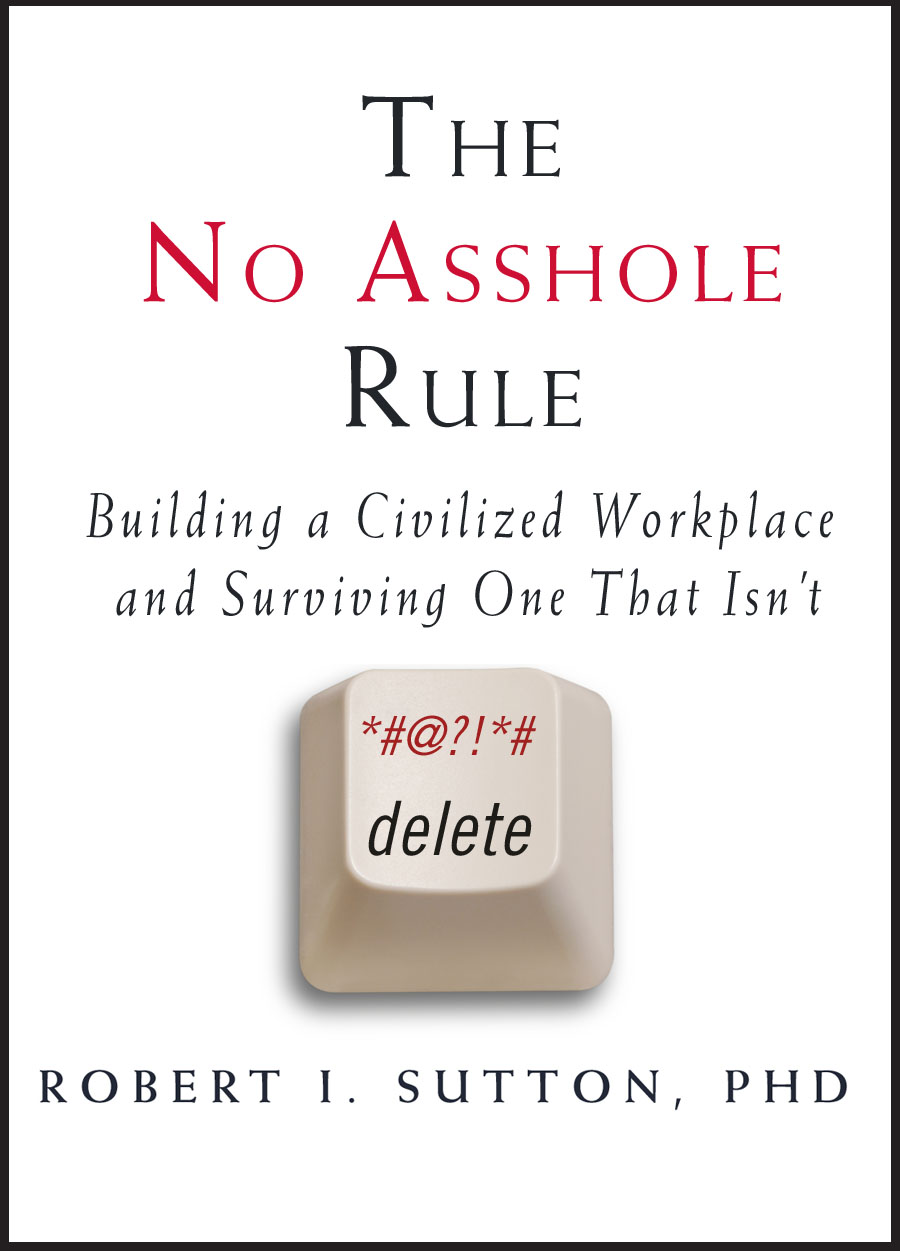 It is that time again.......

ADRHub is excited to introduce the second book for the book club.

The book that has been chosen is: "The No Asshole Rule; Building a Civilized Workplace and Surviving One That Isn't" by Robert I. Sutton, PhD

"The definitive guide to working with--surviving--bullies, creeps, jerks, tyrants, tormentors, despots, backstabbers, egomaniacs, and all the other assholes who do their best to destroy you at work" (Back Jacket of The No Asshole Rule).

The motto of the book club is Read, Engage and Learn.

This is how we can learn and grow and be more effective in conflict resolution and prevention.

Reading: This is a great way to read something different than maybe you would of chosen to usually read and a way to connect with others in the ADR field.

Engage: We want to hear from you. Each participant offers a different perspective that we value. The ADRHub book club will allow for us to take a journey together and engage in rich discussions.

Learn: Through these perspectives and discussions, we will all learn something and maybe come up with a new idea....or two.

The discussions will start on June 5. This gives everyone a chance to get the book, read a few chapters, and get ready to discuss.

The forum is created for discussion and insight to the weekly readings. Each week on Sunday, a question will be posted as a starting point. However, I encourage each of you to ask any questions that are on your mind at any time. Sometime during the week, please try and respond to at least one other club members post...remember we want to Read, Engage, and Learn.

Schedule:
Week of: June 5


Discussion of Chapters 1 & 2



Week of: June 13
Discussion of Chapters 3 & 4

Week of: June 20
Discussion of Chapters 5 & 6

Week of June 27
Discussion of Chapters 7 & Final Thoughts

* Please help promote the book club. Feel free to put any of the attached graphics on your site, blog, group, etc. with the message below or one of your own as well as use #adrbookclub on twitter.