Bringing mediation to the Mainstream

Matthew J. Starman- With the advantages of mediation and other ADR processes, I often wonder why it is not more popular. I think it would be fair to say that most people know about mediation through tabloids and movies. When I explain to people what I am studying, I am often asked if its like the beginning of the movie Wedding Crashers. In fact, just this week I had three friends say they thought of me after watching a parenting plan mediation take place on MTV's Teen Mom.
When you search for mediation on any news site, many of results come from two places, extremely difficult situations that don't seem to end like conflict in the middle east, or celebrities fighting.
[
Read More
]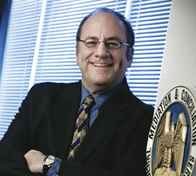 October Webinar: ODR Growth & Adaption

Join us for this month's free webinar with special guest, Director of the Werner Institute for Negotiation & Dispute Resolution at Creighton University's School of Law, Arthur Pearlstein.
[
Read More
] [
Register
]



Ipad Apps For Mediators

Jeff Thompson- I came across a post by Steve Mehta detailing his quest to go paperless and how the iPad is helping. He lists some apps (applications) which he uses which helps him with his mediation and law practice. Click this link to read Steve's full post and his description of each app [
here
].
Below are some apps that have helped me in my conflict resolution practice which includes mediating, training, giving presentations, consulting and planning/system design...
[
Read More
]




More couples seeking kinder, gentler divorces

According to the Associated Press, more and more couples are finding alternatives to adversarial divorces much more appealing. Many of this decision very cost effective. The firm, Boston Law Collaborative analyzed 199 most recent divorce cases to find that mediation was by far the most inexpensive route for couples.
[
Read More
]



Experts in conflict resolution stress that peaceful and intelligent methods are the best weapons to achieve peace
From the School Based Conflict Group
Oprah's "Lessons in Education"
Hot Topics
JAMS Foundation

[
More Here
] [
Join For Free Here
]



Podcast Series Episode #7 Interfaith Center of New York

Join host Jeff Thompson and guest, The Rev. Chloe Breyer, Executive Director of the
Interfaith Center of New York
. She gives us a recap of the monthly roundtable discussion series hosted by the Association for Conflict Resolution/Greater New York Chatper (ACR GNY) and the CUNY Dispute Resolution Consortium at John Jay College.

The topic covered was "Restoring Dialogue in a Civlized World." Rev. Breyer also shares what programs the Interfaith Center of NY engages in and its history.